Day 7 of the 10-day Headspace meditation challenge
Remember that there's calmness after negativity passes, like the blue sky that reemerges after the dark clouds have scattered. Accordingly to our spirit guide, Andy of Headspace, we should try to focus on the sky and not on the clouds.
As Grammies always says, "This too shall pass," from the ancient Persian adage about the temporary nature of the human condition.
Hold up
Pause that for a moment. I need to acknowledge that this message might actually be offensive to someone with depression or a similar condition. It's just not as simple as changing one's mind. I get it; 25-year-old me would have rolled her eyes at this SO HARD.
>>Now back to our regularly scheduled program<<
If this lesson somehow helps you lighten your mental load, like it helped me today, that's the goal. When Andy's voice came through my headphones and told me to allow my mind to be free, I thought: Well, wouldn't that be special?!
OK Go's This Too Shall Pass, with my favorite type of machine, the Rube Goldberg. Why not make simple things super complicated? I usually do.
I like lists
Without lists I would have a zero percent chance of freeing my mind. When I don't write things down I have to constantly remind myself of what I need from the store, that I need to bring diapers to daycare, which projects are due at work, and the date of my next hair appointment. But when I make a list, these details move out of my head and into my planner.
>>Click here for previous post about lists & organization, and here for a post with an actual spreadsheet, in case you need one.
Unlike yesterday, I'm kinda slaying that negativity today. Drinking in the effects of these past 7 days of meditation. Kicking ass and taking names!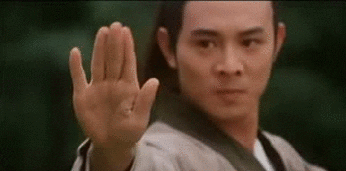 >>Click here for yesterday's meditation post.
>>Click here for Day 5.
>>Click here for Day 4.
>>Click here for Day 3.
>>Click here for Day 2.
>>Click here for the Day 1 intro to the meditation situation post.